Thomas F. Clarke, Partner, PricewaterhouseCoopers
CHAIRMAN
Tom Clarke is a Tax Partner with PwC and has been with the firm over 20 years serving clients in the technology and government contractor sectors, as well as other industries.  Tom has a broad background in all areas of taxation, and has assisted his clients with working through new legal entity structures, revamping their compliance/provision process and capitalizing on newly legislated tax benefits.  Tom also leads a regional team focused on tax department effectiveness and is the Tax site leader in PwC's Orange County office.  He chairs PwC's Southern California CFO Forum and regularly meets with leading CFOs in the area to discuss pressing issues.  Tom has a BA in Business Economics from the University of California at Santa Barbara.  He is a Certified Public Accountant licensed in California and is a member of the AICPA, and the California Society of CPAs.
Craig Russell, Chief Design & Project Delivery Executive, Walt Disney Imagineering
PAST CHAIRMAN
Craig Russell serves as the co-executive leader of Walt Disney Imagineering (WDI), the creative delivery arm of Walt Disney Parks & Resorts. In his role as Chief Design and Project Delivery executive, he is responsible for the design, engineering, production, installation and project management functions for Imagineering Theme Park & Resort projects around the world. In addition, Craig is responsible for WDI's legal, contracts, facilities and operations teams. During his 27 year tenure with WDI, he has led the design—from concept through opening—of some of Imagineering's biggest, most complex and highly successful projects, and worked on the preliminary design of Disney's Animal Kingdom and Walt Disney Studios Park in Paris.
He is an active leader and participant in Disney's volunteer program, and served as the Chairman of the Board of Directors for Habitat for Humanity of Greater Los Angeles (HFH GLA) for three years.  He received his bachelor's degree in Mechanical Engineering Systems from UCLA.
Michael Lang, Entertainment Executive
VICE CHAIR

Michael Lang is an accomplished media executive with strategy, operating and business development experience.  He has worked both at the largest global media companies (News Corporation and The Walt Disney Company), as well as being at the forefront of emerging digital media (MySpace, Hulu and Internet start-ups).  He has direct experience in all segments of the business from cable, broadcast TV, film, Internet, video gaming and mobile — and has been actively involved in the major strategic shifts occurring in the industry over the last 20 years.  Lang was Executive Vice President, Business Development and Strategy for Fox Entertainment Group where he identified and negotiated potential acquisitions, joint ventures as well as supported strategic initiatives across News Corp's entertainment assets.  Most recently, Lang was the CEO of Miramax.  Lang attended the Harvard Business School, graduating with high distinction as a Baker Scholar.  He is also a graduate of Claremont McKenna College, where he serves on the Board of Trustees.
Jennifer Livingston, Senior Vice President, Division Manager, Residential Lending Division, Union Bank
SECRETARY
Jennifer Livingston has been in banking since 1980 with a primary focus on mortgage lending side. She spent her early banking career in Operations and Management with the Savings & Loan industry. Jennifer joined Union Bank in 1992 as a Mortgage Branch Manager and is currently in charge of the sales team for all of Los Angeles, Ventura, Santa Barbara, San Luis Obispo and Kern counties. She previously served on the Board of Directors for the Foundation for Community and Family Health. Jennifer attended Pacific Coast Banking School at the University of Washington.
Gerard Bross, Owner, Hollywood Sierra Kitchens
Gerard (Gerry) Bross is Co-Owner of Hollywood Sierra Kitchens, Inc., a Los Angeles based custom kitchen and bath design firm that he established with his partner, Peter Grisdela, in 2004. Gerry joined the firm full time as business director in 2007 after working 22 years in managed healthcare. At the time of his retirement from his corporate career, he held the position of Vice President of Operations, Network Management at WellPoint, Inc., the nation's largest managed health insurance company. He is a co-founder and secretary of the La Cienega Design Quarter, a vibrant design district in the area surrounding his showroom where local businesses offer high-end furniture, furnishings, art and antiques. As a board member of HFH GLA, Gerry encourages his clients to donate their old kitchens and kitchen material to HFH GLA's ReStores diverting these materials from local landfills, while furthering Habitat's work.  He has a Bachelor of Arts in Psychology from the University of Michigan and a master's degree in Health Services Administration from The George Washington University.
Dan Burgner, Executive Vice President of Strategic Alliances & Entertainment, Caruso Affiliated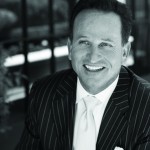 Dan Burgner is the Executive Vice President of Strategic Alliances and Entertainment for Caruso Affiliated.  With over 30 years of diverse experience in real estate development and management with top nationally recognized companies, Dan joined Caruso Affiliated in 1995 and founded this new division of Caruso Affiliated in 2007, where he leads, creates and directs the growth of this unique business unit. The division continues to set new standards in the areas of fully integrated and immersive brand experiences and events, revenue generation and new business platforms stemming from technology and broadcast opportunities. Prior to his current role, he was the Executive Vice President of Asset Management & Specialty Income and Senior Vice President of Operations where he successfully led the openings and operations of iconic centers such as The Grove in Los Angeles, The Commons at Calabasas and The Promenade at Westlake.  Prior to joining Caruso Affiliates, Dan oversaw the community and neighborhood properties of the Irvine Company as VP of Hollis & Associates and the Portfolio Director of The Carlson Company.  His career began in real estate development where he managed and developed industrial, R&D, hotel and retail properties with the Dillingham Corporation and Trojan Enterprises.
Celine Cordero, Director of External Affairs, Los Angeles World Airports

Bio to come.
Ronald Frank, Partner, Burke, Williams & Sorensen, LLP
Ron Frank is a Partner and Chair of the Litigation Practice Group at the law firm Burke, Williams & Sorensen. His practice includes defense of suits brought against employers, municipalities, manufacturers, and both companies and individuals with contract disputes. Although he has tried over three dozen cases to verdict and worked on appeals all the way up to the Supreme Court, Ron also devotes a large part of his time to prevention of litigation and regularly counsels clients on anticipation and avoidance of the court system. He also performs internal investigations for public and private companies, especially in employment matters. Ron is the Board Secretary of HFH GLA and a member and longstanding supporter of the Zoological Society of San Diego and Los Angeles Philharmonic Association.
Carl Jordan, Senior Vice-President, US Bank
Bio to come.
Eva Kalawski, Partner & General Counsel, Platinum Equity

Bio to come.
Edward Lin, Marketing Manager, Warner Brothers Games
Ed Lin has spent the past 10 years in the video game industry.  Currently working as a Marketing Manager at Warner Bros. Games, he is focusing his marketing efforts on the Core Original IP division.  Ed's past gaming work includes industry leading publishers such as THQ Inc., Activision, Vivendi Games (Now Activision/Blizzard), and Sony Computer Entertainment America.  He spent his early career in advertising at TBWA Chiat/Day Los Angeles.  Ed received his Bachelor of Science degree from Pitzer College and his master's degree in Business Administration from the Graziadio School of Business and Management at Pepperdine University.
Kim McManus, Executive Director, Awaken Humanity