Meet our members
Habitat for Humanity of Greater Los Angeles has a fantastic, diverse and incredibly talented Speakers Bureau!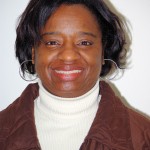 Vernita Henderson
Vernita Henderson was first introduced to Habitat for Humanity of Greater Los Angeles (Habitat LA) through Faithful Central Bible Church. She is part of a ministry called the Issachar Initiative which goes and serves where there is a need in the community.  Vernita has volunteered at the Union Rescue Mission, Children's Hunger Fund, and Sparrow Rainbow Village, an AIDS hospice and orphanage in South Africa. After volunteering on a construction site and hearing more about Habitat LA, she applied for homeownership, was selected, and is currently a partner homeowner.  Vernita holds a BA in Sociology from California State University, Los Angeles, lives in Long Beach, and has worked in advertising for more than 20 years.  She plans to use all her skills, knowledge, and talents to spread Habitat LA's mission.
Ricky Powell
Ricky is a former actor who currently lives in Thousand Oaks and works as an Associate Director and Program Operations Manager for NBC Universal.  He helped charter Imagination, a toastmasters club at NBC Universal in 2007 and has served as the club president for the past 3 years.  His passion is inspiring people that happiness is a choice and wrote a book called "
Happiness Rocks."
  Ricky is an inspirational speaker who gives speeches on the habits that go into creating a happy life.  One of his top 3 keys is service to others and therefore believes speaking for Habitat LA is a perfect fit for him.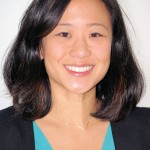 Janice Chang
Janice Chang is a public policy and budget analyst with the City of Los Angeles and has a passion for public and community service. She began her involvement with Habitat for Humanity ten years ago as a student with the UC Berkeley. She has participated in many builds around California over the years and in a Global Village build in Lusaka, Zambia in 2004. Her favorite aspects of being a Habitat for Humanity volunteer are working with power tools and meeting the new homeowners of the houses she helps build.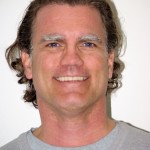 David Watson
Dave is an architect with an academic background in Speech and Communications.  He spent several years training as an actor and performing theatrically.  He has also given presentations as an architect and pitched his work to realtor associations and college groups. He is excited to be a member of the speaker's bureau because he wants to give back to the community and help those who are less fortunate.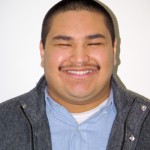 Misael Alvarado
Misael is a student at Cal State Dominguez Hills and an Inroads Ambassador. As an Inroads Ambassador, he delivers speeches to high school and college students about internship opportunities and has become proficient with creating PowerPoint presentations. He has served on several boards and committees and is currently interning with Habitat LA. He is passionate and excited about this opportunity to be on the Speakers Bureau and wants to help spread awareness about Habitat LA programs so they grow and flourish.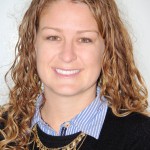 Kerry Gallagher
Kerry Gallagher is the Executive Director of Housing Long Beach, a community organizing non-profit dedicating to improving, preserving and increasing the supply of affordable housing in Long Beach. Kerry began her work around housing and homelessness during college, volunteering for an after-school program for homeless youth in Skid Row. As she began to see the great need of families for stable, quality and affordable housing, she became a community organizer and fought alongside people of all faiths for systematic solutions to the long-term problem of housing. She is passionate about housing advocacy, and is honored to work alongside the many organizations doing good work in the community, like Habitat LA.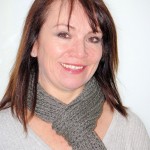 Lulu Reyes
Lulu is a Habitat LA partner homeowner. She has one daughter and one son and always dreamed of giving her children a home with their own rooms where they could live safely and comfortably. She was admitted to be a Habitat homeowner which has affected her family's life significantly. Lulu was able to pursue her dreams of becoming a Professor. She went back to school and received her Masters degree in Spanish and then her PhD! She is very thankful for the stability that homeownership brought to her family.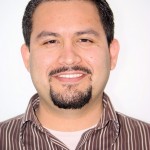 Jose Tobar
In 1995, Jose Tobar became known as little Jose to the Habitat Community. He and his family moved in to one of the homes built during the Jimmy Carter Work Project. Jose attended Northridge University, and during his college years begun working in the Finance Industry. After working in Finance for over 10 years, he chose to work for the Affordable Housing Industry. He now manages a Community in Downtown L.A. Jose is now sharing his Parents dream of becoming a home owner. He purchased his first home in January of 2011. Jose enjoys spending time with his family, and being active on helping others enhance their daily lives. He is currently a volunteer with Habitat LA as a member of the Speakers Bureau, and enjoys seeing how Habitat transforms the lives of many, one family at a time…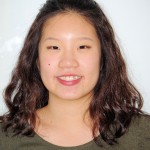 Rachel Choi
Rachel Choi is a student at the Webb School in Claremont, CA and lives in Upland, CA. She has worked with Habitat for Humanity since 2010. She has traveled to Romania with Global Village to help build a Habitat for Humanity home and has volunteered at the Habitat for Humanity Pomona Valley Restore. She is currently participating in Habitat LA's Youth United program and is looking forward to being involved in the Speaker's Bureau.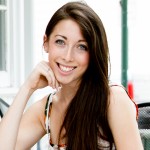 Sarah Shapiro
Sarah is a Public Policy student at USC and believes providing housing for the disadvantaged is one of the most substantive ways to get people back on their feet. She has traveled to New Orleans twice to build houses for Hurricane Katrina victims and nothing else has given her so much satisfaction. She has public speaking experience through school and participated in Model congress for four years.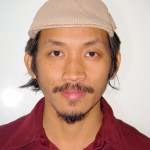 Patrick Diaz
Patrick is an artist who has been traveling the country by train and bus for three years to volunteer for Habitat for Humanity. His goal is to help build 100 Habitat homes around the world and as of now he is at 59. Patrick was a lifelong New Yorker and decided to settle in Los Angeles in 2012. He loves the homebuilding aspect but wants to also take part in other aspects of the Habitat mission, which is why he applied to become a member of the Speakers Bureau—to share his stories and experiences. Patrick also feels blessed with the opportunity to apply his background in the visual arts and create artwork for Habitat LA.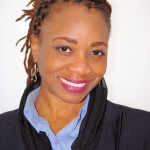 Buashie Amatokwu
Buashie is a Public Relations professional who resides and works in the City of Los Angeles. She is a regional partnership specialist for the Census Bureau of Southern California and she sits on Senator Curren Price's Commission for Trade as a representative for the community council. The reason Buashie joined Habitat LA's Speakers Bureau is because she is passionate about advocating for specific causes that help improve the lives of others.