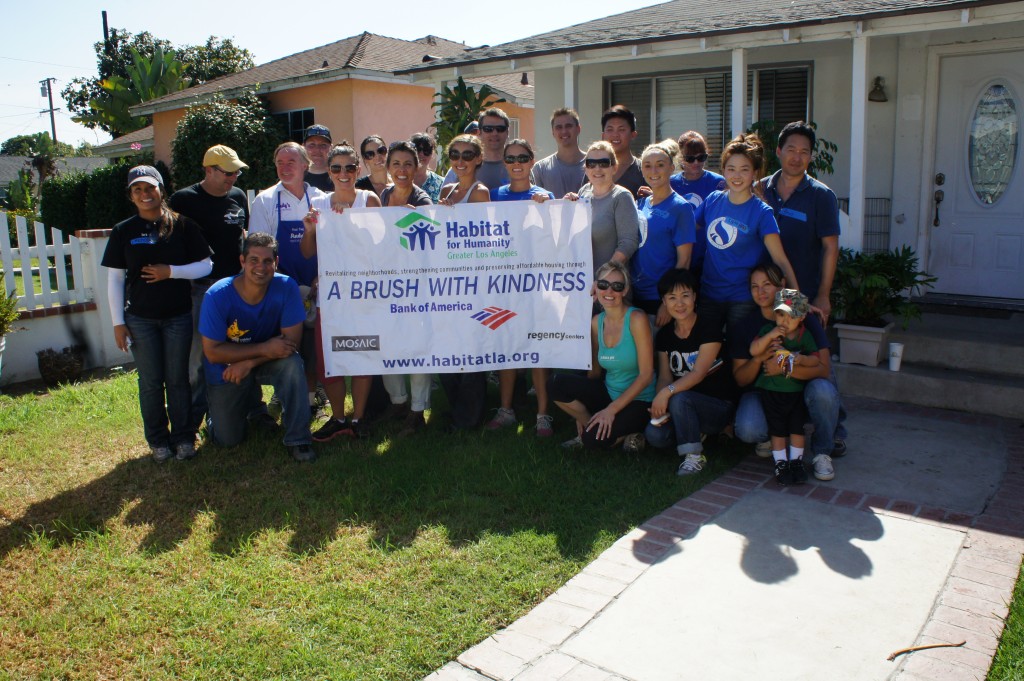 Take a day to get out of the office and into your community!
Habitat for Humanity of Greater Los Angeles' Corporate Team Build Day program is designed for corporate groups to come together for a day of team building and house building at one of our construction or home repair sites.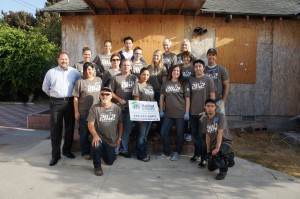 The combination of volunteer efforts and a financial sponsorship double your group's impact towards HFH GLA's mission of providing safe, decent, and affordable housing to families and individuals who deserve and need it most.
By the end of your company's Build Day, your group will be connected with one another and the community in a truly unique way. The satisfaction of a tangible volunteer experience will leave your group motivated, exhilarated, and ready to take on their next challenge!
If you are interested in booking a Corporate Team Build Day for the 2013 calendar year, please complete and return the Group Interest Form to Helen Dosta, Development Manager, at 310-323-4663 ext. 110. 
Build Days are scheduled on a first come, first serve basis and dates fill quickly. At this time, sponsorship is required from corporate groups.
For more information, or to set up a meeting to discuss other ideas for a day of service, contact Steve at 310-323-4663 ext. 103.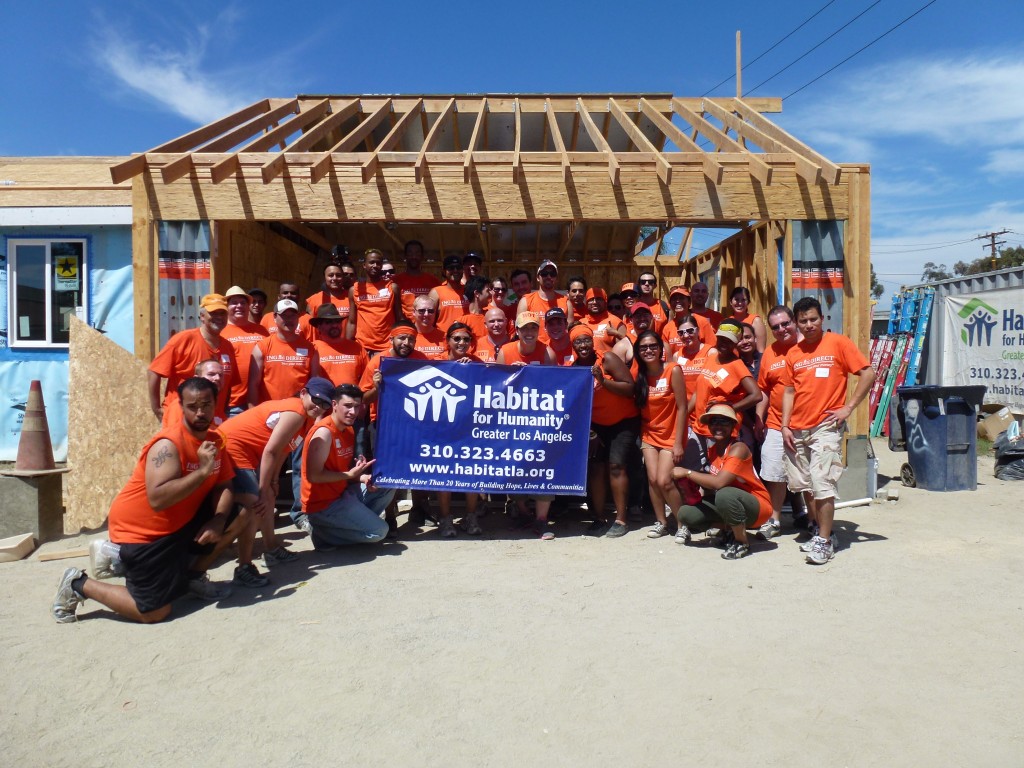 Many thanks to our amazing Corporate Team Build Day participants, who've donated time and funds in 2012!
A & E Networks
AC Martin Partners
Activision Blizzard, Inc.
Amag Technology
Architectural Mailboxes
Archstone
Arup
Bank of America
Bank of the West
BondEdge Solutions
CBRE
Centerfield Media
Chandler's Rooding, Inc.
Delta Airlines
DIRECTV
Edison International
Ernst & Young
Farmer Insurance Group
Fox Broadcasting Company
Goldman, Sachs & Co.
Goodwin Proctor LLP
Guerilla Union, LLC
Hensel Phelps Construction Co.
Holthouse Carlin & Van Trigt, LLP
Horn Company
ING Direct
Kaiser Permanente
KARL STORZ Endoscopy-America
Kayne Anderson Capitol Advisers
Kiewit Companies
Kilroy Realty
Lava Bear Distribution Co.
Los Angeles Dodgers
Los Angeles Sparks
Lowe's
Marriott International
Mattel, Inc.
NBC Universal
OXY Long Beach
Perkins & Will
PricewaterhouseCoopers
Regency Centers
Rehrig Pacific Company
Royal Business Bank
South Bay Association of REALTORS
Team One Advertising
The Bank of New York Mellon
The Boeing Company
The Capitol Group Companies
The Home Depot Foundation
The Segel Group
The Walt Disney Company
Ticking Time Productions
Transamerica Insurance & Investment Group
Turner Broadcasting Company
Union Bank
Union Pacific Railroad
United Talent Agency
US Bank
USC Keck Medical Center
VF Contemporary Brands
Warner Brother's Entertainment, Inc.
Webcor Builders
Wells Fargo
William Morris Endeavor Entertainment
Zurich North America