Are you a FIRST TIME volunteer?                    Are you a RETURNING volunteer?
Volunteers are the heart of Habitat for Humanity of Greater Los Angeles (Habitat LA). Thousands of volunteers lend a hand to build and rehabilitate homes with us each year.  Habitat LA brings together individual and group volunteers to ensure that everyone can live in safe, decent and affordable housing.
Sign up online to volunteer on the construction site and in our ReStores.  You can sign up directly through the website and confirm your volunteer date.
Note: For court mandated hours, you may volunteer solely through one of our ReStores.
Please fill out and bring your Volunteer Packet with  you when you come and volunteer with us.
Our homes are built almost entirely by volunteers, both skilled and unskilled.  Whether you are a contractor or have never picked up a hammer in your life, we can use your help. There are three types of construction site volunteers: crew leaders, site hosts and individual volunteers. If you are interested in becoming a crew leader or site host, please contact Caitlin Rose, Volunteers Manager.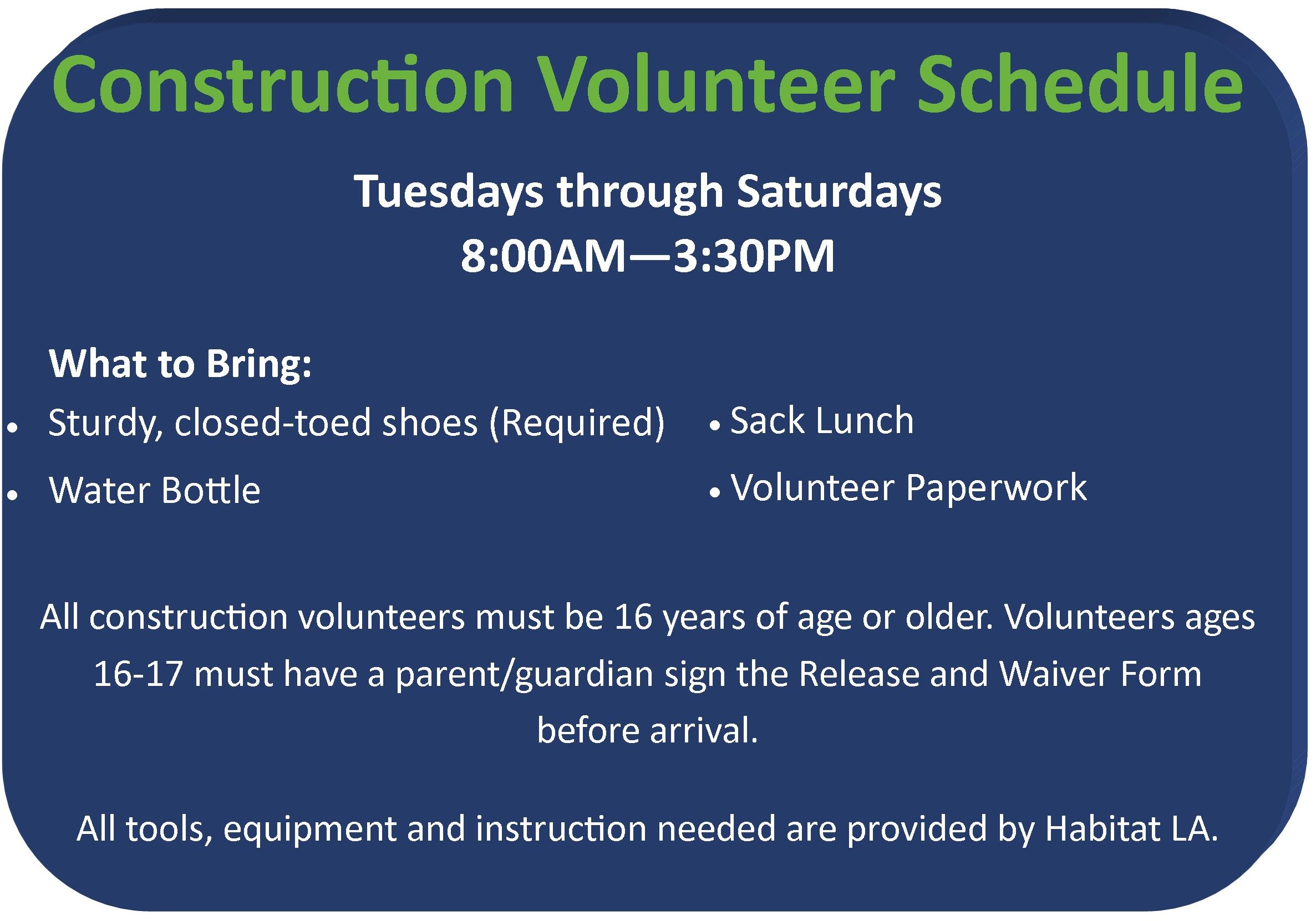 The ReStore sells new and used home furnishings and building materials to the public at great discounts.  Volunteers organize and move merchandise on to the sales floor and assist customers.  Perfect if you want to check out the deals!
 
It takes more than nails and a hammer to eliminate substandard housing.  We have all kinds of volunteer opportunities and can use your help in the office, at events and in countless other ways.